This week's guest Friday Reading List contributor: Tucker Viemeister, industrial designer.
1. Home: A Short History of an Idea by Witold Rybczynski
The widely published architecture critic looks at homes great and small, all expositions of a basic idea.
2. Guide to Easier Living by Russell and Mary Wright
(From Dwell) "Before there was Martha there were the Wrights whose vision for a modernist Utopia blew away the Victorian dust motes and seems as fresh today as it did 60 years ago." (May, 2009)
3. The Mezzanine by Nicholson Baker
About a guy on a lunch break from office work and all the mundane details around him; straws, shoestrings, the escalator under his feet.
4. Elements of Design by Rowena Reed Kostellow, Gail Hannah
A perennial recommendation (brought up by colleagues), this is a great tool for budding industrial designers.
5. Hello World by Alice Rawsthorn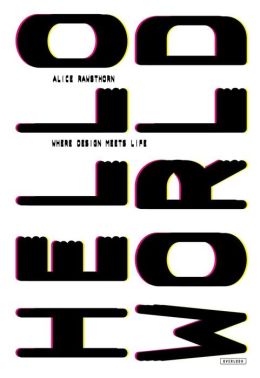 How design can be used to improve everyday life for everybody rather than embellish it for the few who can afford original work.

6. Design for the Other 90% by Cynthia E. Smith
Ninety percent of the world does not have access to basic products and amenities the 10% take for granted.