Titles by our architects, as contributors, subjects and authors.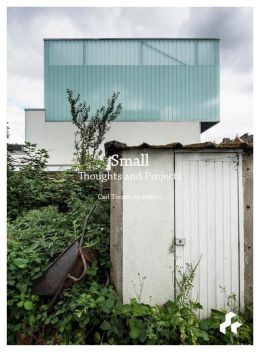 Carl Turner's book Small is the most recent one to be released in this list, and is a folio of his studio's many "high impact low cost" architectural designs. Learn about his solution-oriented beautiful designs with Small, and in our interview with him.
---
Another folio from a Paperhouses architect, Jun Igarashi's The Construction State examines the great northern state of Hokkaido among the influences on our Japanese designer.
---
We have two superb designers from Mexico City in Tatiana Bilbao and Derek Dellekamp, who happen to have been the subject of this title in the O'NFD Series, Mexico: Ajijic House, 2009-2011 by Tatiana Bilbao; CB29 Apartments 2005-2007 by Derek Dellekamp. Dellekamp has also contributed to this review of the architect Manuel Parra.
---
Angelo Bucci from SPBR in Brazil, is not only an important designer in a burgeoning industrial epicenter of the Southern Hemisphere but an influential professor and critic. In his doctoral dissertation, translated and reproduced in its entirety for Sao Paolo, Reasons for Architecture: the Dissolution of Buildings and How to Pass Through Walls, he penned a critical examination of the urban environment through the lens of an American city.
---
Last but not least, is the Archipockets survey of the work of EMBT: Miralles Tagliabue. Since the tragic passing of Enric Miralles several years ago, Benedetta Tagliabue has ably carried the mantel of this important studio and this title shows their shared legacy.